Top JavaScript courses online
JavaScript is a must learn programming language for those who want to become web developers. And to help you in this, we list top JavaScript courses in this article. These courses are not only comprehensive but affordable as well.  These courses are from Udemy, do give them a look and enroll if you find them interesting!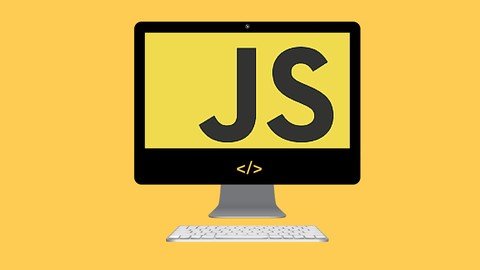 Following are the top JavaScript courses
These courses are in random order, we took course rating, subscribers count and the content into consideration before selecting these courses. So, here they are:
The Complete JavaScript Course: Build a Real-World Project by Jonas Schmedtmann
This is one of the best selling JavaScript courses on Udemy. The instructor assumes that you are a complete beginner, so you learn everything from scratch!
Course stats and content:
Around 71,000 subscribers
Course feedback score 4.6/5 after 11,000+ ratings
17.5 hours of on demand video
113 total lectures
10 articles and 13 supplemental resorces
You get life time access to the course once you enroll. The course can be accessed through Desktop, Mobile and TV  at any time you want.
JavaScript For Beginners – Learn JavaScript From Scratch by Robin Haney
Another JavaScript course that teaches you the language from scratch. You will find it very interesting and fast paced.
Course stats and content:
Total 23,650 students as of January 19, 2018
Course feedback 4.2/5 after 1100+ ratings
2.5 hours long course
49 total lectures
13 supplemental resources and 3 articles
Javascript – From Beginner to Pro-Build real world JS apps by Abhay Talreja
Another gem of a course that will not only teach you JS from beginning but also how to build real world JS apps. We highly recommend this course!
Course content and stats:
Total 37,225 students
Feedback score 4.5/5 after 1100+ ratings
12.5 hours of on demand video
Total 85 lectures
79 coding exercises, 1 article and 9 supplemental resources
Other Notable JavaScript Courses
Once again, these course are from Udemy. Once you enroll in these courses they are yours for the lifetime access. And, the best part, Instructors constantly update these courses so that they meet the present day standards. You get those updates for free, no recurring charges at all.
Hope you find this post helpful and you take the right Javascript course. We look forward to adding more posts like this in coming days, follow us on Twitter and Facebook to get the updates!
Happy learning.