Who are the top Udemy instructors?  I am sure this question must have come into your head many times. Read this post in full to see all the top names in Udemy!
Udemy has 20,000+ worldwide course creators or instructors on its online learning & teaching marketplace. These instructors teach 140+ topics to the learners in various different languages (Predominantly English).
Approximately 50,000 online courses are listed on Udemy with some 15 million students enrolled. There is literally a teacher for everyone no matter which industry or field you belong to.
With these astounding numbers we were tempted to see who all are the top instructors on Udemy. Our research team sat down and came up with a list that you should consider reading.
Top Udemy instructors with 100K+ students
Software trainer John Purcell is the number 1 instructor on Udemy at the moment,  his numbers are simply outstanding.  He has a total of 887,183 students enrolled in 12 different courses.
Mr. Purcell has 50k+ reviews from all the 12 courses he has listed so far.  Even with such large amount of reviews,  he has been able to maintain a great overall feedback score 4.4 out of 5.
The most enrolled course for John has been,  Java Tutorial for Complete Beginners (View here), the course is free to enroll and is the most enrolled course on Udemy. There are ~691,000 students enrolled in the course, the average feedback score for the course is 4.4 from 30k plus ratings.
These numbers really speak for John and he richly deserves the number 1 spot on our list.

Rob Percival is the number #2 Udemy  instructor on our list, his numbers are very high.  As of today, he has 20 online courses that garnered him 271,934 students. He's been maintaining his average rating 4.6/5  from total 49, 214 reviews received.
Rob Percival has several best selling courses listed on udemy but the most enrolled course which has made him the  number  2  instructor on our list is, The Complete Web Developer Course 2.0 (Link).  This course has 98,000+ students enrolled till date.

Phil Ebiner is at number #3 spot on our list, he's just behind Rob Percival with staggering 260,499 students. Phil has a total of 72 online courses listed on Udemy, his average feedback score is 4.5/5 from total 20,520 reviews.
His best selling course has been Photography Masterclass: Your Complete Guide to Photography (Link). This course has single handedly brought him close to 90,000 enrollments to this day.

Ermin Kreponic is at #4 on our list, his numbers speak for himself. With 242,405 total students enrolled in his 12 different courses, he definitely deserves a 2nd place on our list.  Ermin has an average 4.3/5 rating from overall 17,550 total ratings.
This instructor is in our list because of his several best selling courses, the one which is the most enrolled course for Kreponic is The Complete Ethical Hacking Course-Beginner to Advanced (Link). There are whopping 124,151 students enrolled in this course to this date. With this upward trend the course going to get even more students in coming days.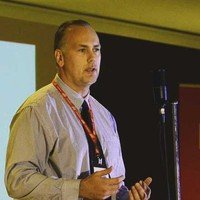 Laurence Savekis with 18+ years of web development experience under his belt is the new #5 Instructor on our list. He has a total of 236,274 students enrolled in total 169 courses. He's also one of the very few instructors who has listed more than 100 courses on Udemy. Laurence maintains 4.3/5 as feedback score from total 9757 reviews received.
The most enrolled course of Savekis has been: The Ultimate Web Developer How To Guide (View here). There are 20,000+ plus students enrolled in this course. The average feedback of the course is 4.3 from total 254 ratings received. 

Ben Tristem is #6 in our list with total 10 courses on  Udemy platform. His strength is 222,427 students and average rating 4.7/5 from total 43,044 ratings as of today.  His yearly earnings must be huge with these numbers.
Ben has one of most enrolled courses on Udemy, Learn to Code by Making Games – Complete C# Unity Developer (Link), this course has close to 161,000 enrollments which is massive compared to any other udemy course.

Jose Portilla is at #7 in our list of top udemy instructors with total 178,800 students. He has 10 courses listed, his average rating from 32,421 total ratings is 4.5/5. Based on his numbers, we can easily say, he's of the top performing instructors on Udemy.
Data Scientist, Jose Portilla also has several best selling courses, but the one which is the most enrolled is, Complete Python Bootcamp: Go from zero to hero in Python (Link). To this day the course has 90,000+ enrollments.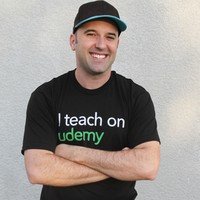 Dr. Chad Neuman is Professor/Designer/Developer ad a Photographer, he's currently at #8 spot in our list with a total of 163,801 students.
Dr. Neuman has 11 courses listed on Udemy, his overall feedback score is 4.5/5 from total 5404 rating received till date.  The most enrolled course for Chad Neuman has been, Photoshop Beginners Mastery: Zero to Hero in Photoshop (View here). Record 107,979 students are enrolled in this course, and its currently one of the most enrolled courses on udemy.

Ryan Kroonenburg also makes into our list at #9 with total 139,999 students enrolled in his 14 different learning classes. His total ratings for all his courses is 40,963. Considering the numbers, his earnings should also be in millions.
Rob has been instrumental in teaching students cloud computing, his best selling and the most enrolled course has been, AWS Certified Solutions Architect – Associate 2017 (Link). This course has a total of 117,857 students enrolled till now.

Chris Bryant is at #10  in our list of top Udemy Instructors with a total of 129,623 students as of today. He has listed 11 courses on Udemy, his average rating for these courses is 4.6/7 from total 14,376 reviews. With these numbers he seals his spot in our list of top online instructors.
The most enrolled course of Chris Bryant has been, CCNA 2017 200-125 Video Boot Camp (Link). The course has brought in close to 50,000 enrollments for the instructor and makes him one of the best selling instructors for computer networking courses on Udemy.

Number #11 on our list is the instructor of a very popular and award winning online course An Entire MBA in 1 Course (Link) Professor Chis Haroun. He is undoubtedly one of the top ten teachers on Udemy. He has created 39 courses, total 129,245 students are enrolled in his courses. His average feedback score is 4.4/5 from total 15,561 ratings.
As discussed above, An Entire MBA in 1 Course has been the most enrolled course for the professor with almost 96,000 students enrolled.

At number #12 is Anthony Alicea,  he's a software developer, architect and UX designer. Alicea has total 7 courses on Udemy. There are 127,106 students enrolled with him, his average rating is 4.7/5 from total  35,944 reviews received.
Anthony Alicea  has three best selling courses each getting him 50K students. Out of the three the most enrolled course for Alicea to this day has been, JavaScript: Understanding the Weird Parts (Link), close to 80,000 students enrolled in this course.
Vanessa Van Edwards is an Author and Behavioral Investigator, with a total of 123,774 students enrolled in her 7 udemy courses, she stands at #13 in our list.  Overall feedback score of Vanessa is 4.5/5, she has received 10, 587 ratings in total.
Her biggest course which put her in the list is 7 Scientifically Proven Steps to Increase Your Influence (View here).  Shes got 82,670 in this course alone, this course has 4.5 as feedback score from total 5365 reviews received.

Todd Mcleod is at #14 on our list of top udemy teachers. Todd has a total of 122,410 students enrolled until today.  He has listed 11 courses on Udemy, average rating of his courses is 4.5/5 from total 9,037 feedbacks.
Todd Mcleod is a seasoned campaigner and brings in a lot of experience in his courses. The most enrolled and bestselling course for Todd McLeod has been, Microsoft Excel – From Beginner to Expert in 6 Hours (Link). This course has fetched him 66,707 students till date.
Conclusion
We have done our research to find these names for top instructors/teachers on Udemy. If you happen to be an instructor who should be on this list and we missed your name, kindly let us know. Email us directly info@onlinecoursesgalore.com or reach us via contact us page.
The numbers mentioned in this post are as per the time we wrote this post, we will update these number once or twice at the end of every month.
Disclaimer
While researching we came across profiles that looked like agencies or group of instructors creating a course, we have not listed them in this list, this list is only considering the instructors who are on their own.  We might do another post on top agencies or groups teaching on Udemy.
Hope you all find this post helpful and share it with your friends to spread the word. Let us know on social media if you liked this article, reach us on twitter @iOnlineCourses.
P.S: We missed John Purcell's profile the first time we published this article. We thank Mike from Wheeler Media (Twitter@mikewheelermedia) for correcting us.