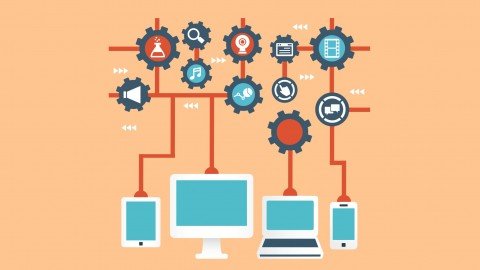 If you are searching for highly-rated and popular IT and Networking Courses online, you can have a glimpse of the following 5 top courses.
IT Security and Ethical Hacking
This course helps a student learn the fundamentals of IT Security and Ethical Hacking. Those who are keen to become certified ethical hackers will get benefitted from this course.
The lectures included in this course teach the tools, techniques, and principles that are needed to be successful in the "Ethical Hacking and Countermeasures" test. On completing this course, a student will have an overall understanding of ethical hacking and its different concepts.
The course has 1176 ratings and 17,952 students enrolled. If you want to know more, you can click on the URL www.udemy.com/it-security-and-ethical-hacking/
Windows Server 2012 System Administration: Get an IT Job

This course aims to teach Systems Administration.
The course teaches:
The techniques of working with virtual technology
How VMs operate
How to manage computer and user accounts in Active Directory
How to deploy software to workstations on the domain with Group Policy
How to control workstation and users with Group Policy
The course boasts of 930 ratings and 9102 students enrolled. Those who are interested to know more about the course can click on www.udemy.com/systems-administration-101-active-directory/
The Complete Networking Fundamentals Course. Your CCNA start

This course helps one learn about networking and start their journey to CCNA.
The course:
Describes network fundamentals and help students build simple LANs.
Explains sub-netting and IP addressing
Describes routers, switches, and hubs.
Explains the OSI model
Explains name resolution using DNS
Many other areas are also explained and taught.
The course has 418 ratings and 2295 students enrolled. The URL of the course is www.udemy.com/complete-networking-fundamentals-course-ccna-start/
IT Networking Fundamentals: CompTIA Network+

This course helps a student learn what Network+ is, by comprehending the techniques of building, protecting, and managing the critical asset which is the data network.
Taking this course allows a student to expand his knowledge on the different concepts of Network+. On the completion of this course, a learner becomes familiar with the TCP/IP Protocol Suite, IPv7, addressing, and every core concept that a network professional would need to know.
The course has 303 ratings and 4783 students enrolled. The URL that provides all information about this course is www.udemy.com/it-networking-comptia-network-n10-006/
MTA: Networking Fundamentals – Exam: Microsoft 98-366

This course helps one learn the fundamentals of Networking.
The course:
Helps in understanding network topologies
Teaches how to set up a small office switch or router
Helps in comprehending VPN concepts
Teaches how to configure fundamental wireless settings
Helps in applying security concepts
Teaches how firewalls work
Helps in understanding the OSI model
Teaches how to do basic sub-netting
Teaches how to perform simple troubleshooting tasks
The course has 129 ratings and 992 students enrolled. If you want to know more about this course, click on the URL www.udemy.com/mta-networking-fundamentals-exam-microsoft-98-366/
To view all the IT & Networking courses available online on Udemy, you can consider going through their IT & Networking section by following this link: https://www.udemy.com/courses/it-and-software/
If you liked our list please share it with your friends and colleagues, they might find it useful. If you want to discuss this post with us, you can send us your tweets @topitguy or @iOnlineCourses, someone from our team will be happy to assist!